NEET Counseling:
The next stage is to seek NEET counseling after passing the exam. Candidates will be admitted to medical institutes all over India through NEET counseling. According to the NEET coaching in Bangalore, seats will be allotted depending on the candidate's All India Rank and college preference.
According to the most recent update, aspirants will be able to choose from 13 AIIMS institutes and two JIPMER colleges during NEET counseling.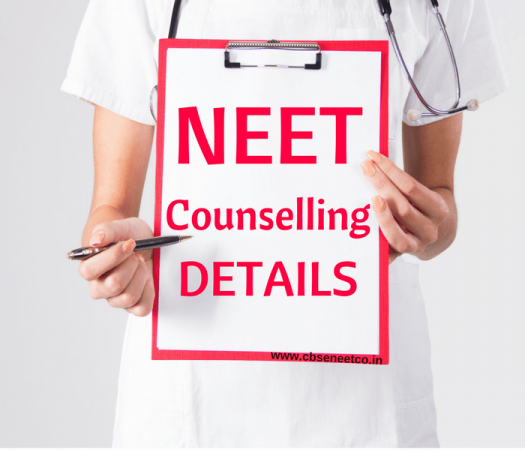 How Does NEET Counseling Help?
Just after you clear the examination, NEET counseling comes into importance right after it, tells an expert faculty of the NEET coaching institute in Bangalore. Counseling is a typical procedure that both state and central authorities take up to provide seats to students at both government and private medical schools. Students who secure the minimum percentage required to qualify for NEET are only eligible to appear for NEET counseling.
Importance of NEET Counseling:
Even after getting a good score and rank in NEET, many students are not able to reserve a government seat in medical colleges.
This happens when you don't know the merit-based NEET counseling process properly. That's why it is essential to take professional counseling from medical consultants. This potentially benefits you in choosing a good college for yourself. A single blunder might cost you your entire career. It happens many times that students and parents held the coaching classes responsible for not being able to choose the right college, says a faculty of the NEET coaching in Bangalore.
7 Things to Know About NEET Counseling:
1. In What Mode Does NEET Counseling Take Place?
NEET counseling takes place online and offline, depending on the state and federal authorities. Students who participate in online counseling must complete online forms and follow the online protocol. NEET exam givers who wish to participate in offline counseling must report to the designated locations and advise NEET coaching classes in Bangalore.
2. What is the NEET counseling Registration Fee?
Candidates in the general category under 15% AQI must pay Rs.1000 (non-refundable) during the registration procedure and Rs.10, 000 (refundable) as a security deposit.
3. When does the NEET counseling usually takes place?
NEET counseling is usually done after the results are announced. Candidates who pass NEET with a minimum qualifying percentile and clear the cut-off are eligible to participate in NEET Counseling, says an expert faculty of the NEET coaching center in Bangalore.
4. Who takes Charge of State and Private Colleges Counseling?
The state's various counseling authorities will conduct the counseling for 85 percent of the state quota seats and private institutions. These are the people who take charge of NEET counseling every year, say an expert faculty of NEET coaching in Bangalore.
5. How many Rounds Take Place in NEET Counseling?
Three rounds of NEET counseling are held, including a mop-up round held by Deemed/Central universities. These rounds are held only for the benefit of students so that they get admission to reputed govt and private colleges in the country.
6. What if a student does not get a Seat in any Medical College?
There is no need to be concerned if the student cannot obtain a place at a medical college. They can choose from various equally exciting and challenging courses, such as Pharmacy, Nutrition, Clinical Research, Nursing, etc. There is no need to lose heart and hope. Many options are available in today's time in the medical field other than just MBBS. This is a privilege that NEET students gain.
7. Can Students who are Already Placed Appear in the Second Round of Counseling?
Students assigned a seat in the first round can complete the application and request an upgrade in the second round. They can also give up their position and move on to the next round. So attending the second round of counseling is very important even for those who get seat allotments in the first round, says the NEET coaching in Bangalore.
Conclusion:
Hence we can conclude from the article above the importance of attending NEET counseling. Qualifying for NEET and still not getting a seat in any medical college can be very depressing for NEET aspirants. Proper channeling is necessary to get a seat in the country's best medical colleges. Scoring decent marks yet not able to secure a seat in medical college is not acceptable. Therefore NEET counseling is a must, says the NEET coaching institute in Bangalore. All the faculties of the institute guide their students very well so that they can achieve their dream of serving the society as a medical professional.