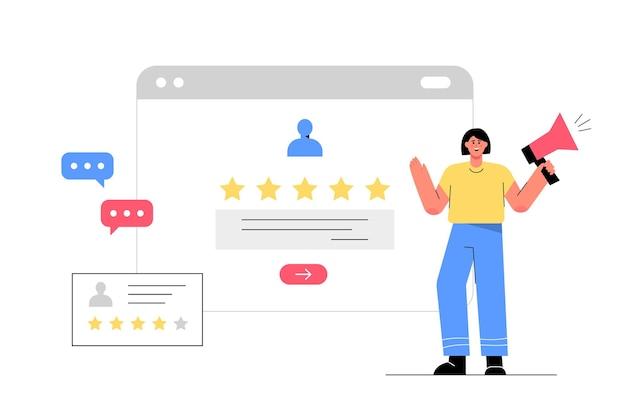 Paraphraser and Wordtune are two prolific content rephrasers. So, let's find out which one is better.
The quality of content and the way it reads is one of the major goals of every writer. Whether you work in academics or as an SEO writer, you know the importance of content quality, tones, etc. However, sometimes it gets tiring to tend to all that.
That's when paraphrasing tools come into play. They help you remove plagiarism, alter the content tone or make changes to elevate the quality that surpasses your own. But, finding a good tool can be a challenge since most require you to pay up. Or do they?
Paraphraser and Wordtune are two of the paraphrasers that stand out when you look for them on Google. But which one of them is better? There's only one way to find out, so let's pit them against one another.
Introduction to Paraphraser
Paraphraser is an advanced AI-enthused program that takes its name's quality and integrity synonyms with it very seriously. The tool has offered a lot of solutions to writers, students, professionals, etc.
Most of them have become the go-to solution, as the tool offers unique solutions. However, it's the idea of it being a "complete" solution for writers that draws many people towards it. For instance, besides paraphrasing, you can use the tool to:
Detect & remove plagiarism
Find grammatical errors
Change or alter content tones
Generate citations
Summarize text
For a paraphrasing tool that offers most of it for free, these are a lot of benefits. But does it uphold the quality? We'll find out in a bit. The thing that many writers like about this tool is the quality offered by it, as well as the extended free usage.
Pros-
A lot of options
Grammatical correction
Plagiarism detection
Extensive free usage
Cons-
Too many adverts
It does not work with ad blockers
Introduction to Wordtune
Wordtune advertises itself as "powered by deep AI technology." While that may not be the most ludicrous term we've seen for any paraphraser, it's not far off. You do need in-depth AI algorithms for paraphrasers to work.
However, instead of paraphrasing directly, the tool helps you change your content specifically. Hence, the name "Wordtune" as it helps you tune your words to match your requirements. Or alter the quality for better content.
Now, this may not be ideal for many writers, as a lot of them are looking for tools that help them change content without having to pick each word. But, the purpose of Wordtune is to improve quality, and it may not be the most time-efficient at doing that.
Pros-
Offers great alternatives
Changes content quickly
Offers extensive free usage
Cons-
Not exactly time-efficient
May cost a bit much for some
Comparing The Two Head-To-Head
Before we pit them against one another for paraphrasing, let's see which one stands out in theory. Both these tools are similar in purpose but vastly different in working. To have a fair competition, we must look at the key things offered by the two.
Here's a table to help you understand the differences and similarities between the two:
| | | | |
| --- | --- | --- | --- |
| Paraphraser /Key Features | Availability/Yes or No | Word Tone/Key Features | Availability/Yes or No |
| Content Tones | Three | Content Tones | Four |
| Plagiarism Checker | Yes | Content Expansion | Yes |
| Citation Generator | Yes | Content Shortening Summarizing | Yes |
| Grammar Checker | Yes | Suggestions/Paraphrasing | Yes/No |
As you can see, Paraphraser is more keen on its advertised "complete package". In contrast, Wordtune is more focused on rephrasing or altering content only.
This is also where Paraphraser stands out in theory, as it offers way more for a writer compared to Wordtune, which seems only like a glorified sentence changer.
Paraphrasing Comparison: Paraphraser vs. Wordtune
Paraphrasing comparison is the only way to pit these tools against one another, as they are vastly different from one another. The thing with both these tools is that they are both good according to their users.
So, for fair competition, we'll be using this passage:
"Writing good text isn't about using flashy or outstanding words. It's about how good of a time your readers have when they peruse it."
We'll be looking at the way both these tools make their changes, so let's get started:
Paraphraser
Fluency is the one purpose that both these tools focus on, and Paraphraser is known for its fluent content tone changes. Upon opening the website, you're greeted with a straightforward UI, which only asks you to do a captcha check.
Even after all that, you're only spending 5-10 seconds on it before you can press the paraphrase button. Once you do, here's what you get:
Now, a few things to understand here are:
Changed content is marked in green
The fluency tone works flawlessly
As you can notice, the content that seemingly looked good already has become even better. Proving that Paraphraser can indeed find the problems that we can't. While you can't exactly qualify it as a problem, but our content is surely a lot better after rephrasing it with the tool.
Pros-
Speedy quick
Made content fluent
Naturally readable content tone
Cons-
Advertisements
Captcha checks
Wordtune
Wordtune requires you to sign-up for a free account before you can access its editor. It's not much of a hassle, especially if you repeatedly plan to use this tool. But, once you do, you are led to the editor. There, you paste your content and press "CTRL+D" to rephrase your text.
As you can see, instead of paraphrasing directly, you get a few suggestions for each of the two sentences. In short content, this is great, but this can be a hassle in long-form content. Therefore, it may not be ideal for long-form content at all.
Pros-
Offers four content tones
Worthy alternatives
Content expansion or shortening
Cons-
Not exactly a speedy approach
Not ideal for long-form content
Overall Comparison
Let's rate the key features of the two tools on a scale of one to ten.
| | | |
| --- | --- | --- |
| Paraphraser | Feature | Wordtune |
| 9 | Speed | 7 |
| 8 | Quality | 6 |
| 8 | Fluency | 7 |
| 10 | Natural Tone | 8 |
| 9 | Efficiency | 6 |
Final Verdict- Paraphraser
Paraphraser just seems like a more suitable option for writers today. It's designed for today's speedy writing culture and doesn't offer any sort of hassle. Instead of leaving everything up to you, it takes command and decides what's best for your content.